Lil Tykes Learning Center                               
385 Tremont Avenue (VA Hospital property) Building # 2 , East Orange, NJ
Lil Tykes Learning Center (LTLC) is a NAEYC (National Association for the Education of Young Children) accredited
program. (capacity 57). Licensed by the State of New Jersey Department of Children and Families provides affordable,
quality child care for children ages 6 weeks - 4 years old.
LTLC offers full-time; part-time and drop-in service.
<![if !vml]>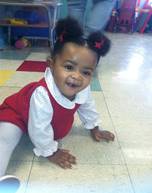 <![endif]>  <![if !vml]>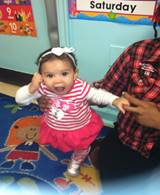 <![endif]>  <![if !vml]>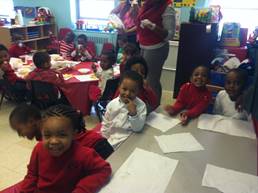 <![endif]>
Program for Parents vouchers slots are available applicants must meet the criteria.( Parents must be working in school
or training program for twenty-five hours or more a week in order to qualify. PFP determines your fee by your family
size and income.) LTLC also accepts private pay and offers VA/Veteran's rate.
LTLC staff respects the integrity of each child's ability to learn by addressing the developmental needs of the "total"
child. Children are engaged in activities that help to nurture self-esteem, reach developmental milestones, and support
verbal and non-verbal communication skills. Trained/credentialed staff cherishes each child's cultural background; and
encourage the participation of the whole family in our program. It is our belief that the first six years of life are the most
crucial for emotional, social, intellectual and physical development, because of this belief staff engages children in:
· modeling constructive, positive methods for communicating with peers and adults;
· activities that assist children to become creative, responsible, problem-solving individuals;
· creative ways to develop a sense of wonder and curiosity to stimulate a desire for continuous learning
· exposure to a variety of concepts in the Creative Curriculum areas of language arts, science, math, dramatic play,
   music, block building, cooking, creative art and creative movement;
· "hands on" experiences where learning occurs through successful interaction with materials and peers;
· self-directed activity as well as group experiences; and
· a balanced, nutritious lunch and two supplements a day.
Hours of operation
Monday through Friday 6:45 a.m.- 6:15 p.m.
LTLC provides nutritional meals daily: Breakfast, Lunch, and P.M. Snack. All meals meet USDA guideline standards.